and more
Feuille de personnage
☆ disponibilité rp
: nope. (will #1, ella, jenna, la bande, will #2)
☆ répertoire
:
☆ to do list
:

Sujet: téléphone de miles whitaker. Lun 18 Fév - 22:50

---

miles

Messagerie





N'hésitez pas à laisser un message, je vous rappelle dès que possible !


CREDIT > CHAUSSETTE

you and i, we're like fireworks and symphonies exploding in the sky. with you, i'm alive like all the missing pieces of my heart, they finally collide. so stop time right here in the moonlight, 'cause i don't ever wanna close my eyes. without you, i feel torn like a sail in a storm. without you, i'm just a sad song. #MILLOW #MILLA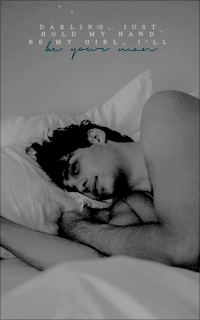 and more

Sujet: Re: téléphone de miles whitaker. Mer 13 Mar - 23:12

---

Max

Message
aujourd'hui 00:00




happy birthday bro

- profites tant que tu peux, tu survivras pas à ce qu'on te réserve

 

what things ☩

maybe we're just two stars born from different constellations, we were never meant to connect, oh, but how we tried, we screamed, but it was never enough.
and more
Feuille de personnage
☆ disponibilité rp
: miles, romy, aiden, event#2, tallulah
☆ répertoire
:
☆ to do list
:

Sujet: Re: téléphone de miles whitaker. Mer 13 Mar - 23:37

---

will

Messagerie





joyeux anniversaire miles.

minuit et quelques minutes passées, encore 24h pour profiter de ce jour rien qu'à toi (et romy obvi). x


CREDIT > CHAUSSETTE

i never knew you were the someone waiting for me, 'cause we were just kids when we fell in love, not knowing what it was. i will not give you up this time. but darling, just kiss me slow, your heart is all i own and in your eyes, you're holding mine.

#millow #willuke
and more

Sujet: Re: téléphone de miles whitaker.

---